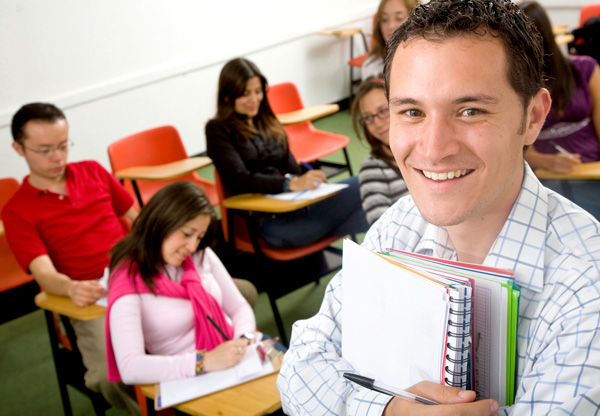 LEARN ENGLISH, SPANISH, AND PORTUGUESE
Language Courses in Miami
GROUP CLASSES – INTENSIVE AND SEMI-INTENSIVE ENGLISH
Learn English in Miami!
Our exclusive method focuses on conversation (oral communication and listening comprehension), but students also develop their reading and writing skills in our language lab, making CCLS courses complete and integrated.
Each group consists of an average of six students, which gives each student ample opportunity to actively participate in each class and develop his or her conversational skills rapidly. The evaluation test is free.
PRIVATE AND COMPANY CLASSES
CCLS offers the convenience of scheduling private and company classes at the student's residence or office, as well as at CCLS.
These programs are personalized and designed to meet the needs and objectives of students with guaranteed flexibility as to schedule, location, program content, and teaching strategies.
CCLS has developed customized curricula designed for executives and professionals in the areas of marketing, human resources, financial services, tourism, hospitality services, international relations, import/export operations, banking, sales, general services, and others.
For more information, call 305-529-CCLS (2257) or send an e-mail to info@cclscorp.com
Language Courses at Affordable Prices!
We offer Spanish and Portuguese classes for adults in Miami in the evening. Small groups with an average of five students per group. Interactive classes, with audio and video material which enrich the programs.
Both programs focus on oral communication from the first day of class. Click on the links below to obtain more information:
©1991 - 2015 CCLS - Cultural Center for Language Studies