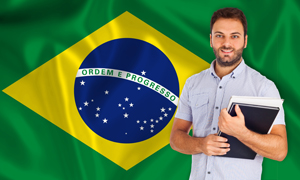 CCLS provides private Portuguese classes in Sao Paulo, Rio de Janeiro, Salvador and all major cities.
Private Portuguese classes to adults and kids plus immersion Portuguese courses are offered to visitors or expatriates in these countries.
The courses can include intercultural training in these countries, as well as excursions to places that interest the student.
For further information to learn Portuguese in Brazil, please contact Carolina Pinho at info@cclscorp.com.
Click here if you would like information on our Portuguese lessons in Miami.