Super Bowl 2011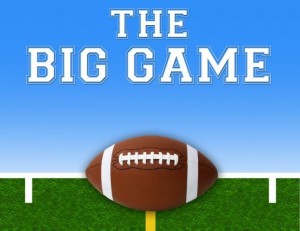 Super Bowl 2011 will be played next Sunday, February 6. It is the championship game for the National Football League in the US.
This year the game will be in Dallas, Texas, with the Pittsburgh Steelers and the Green Bay Packers.
Right now, there are still tickets available at a price of $2,800.00 each. And those seats are not the best in the stadium!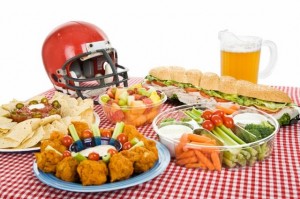 It is estimated that more than 150 million people will watch at least part of the game and it will be broadcast to more than 200 countries and territories. A 30-second TV commercial during the game will cost between 2.5 to 3 million dollars. More than 5 billion dollars will be spent on the game related items.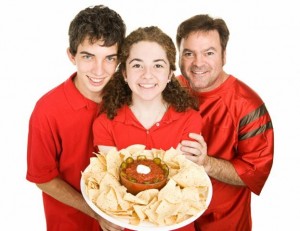 More than 20 million Americans will attend a Super Bowl party to watch the game. Recent research shows that 40% of the people who attend a Super Bowl party say they are not football fans.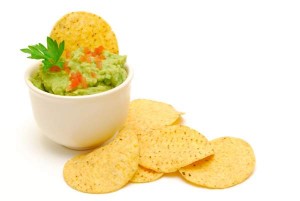 Here are some of the typical munchies you will find at a Super Bowl party:
Tortillas and tomato salsa
Potato chips
Chicken wings
Guacamole
Popcorn
Please let us know your plans for Sunday.
Are you going to watch the game?
Are you going to a Super Bowl party?
Do people in your country watch the Super Bowl?
Who do you think will win the game on Sunday?
Please leave a comment to let us know your thoughts.
Photo credits:
The Big Super Game Football Bowl © Miller Enterprises – Fotolia.com
Table set with munchies for a Super Bowl party, over white © Lisa F. Young – fotolia.com
Sports fans having a party with chips and dip. Isolated © Lisa F. Young – Fotolia.com
Guacamole and corn chips isolated © Adam Ward – Fotolia.com
©1991 - 2015 CCLS - Cultural Center for Language Studies