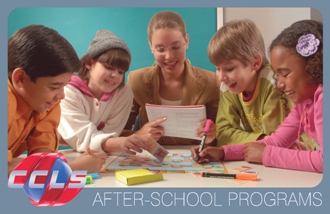 Our extra-curricular programs in English, Portuguese, and Spanish are designed for children and youngsters between the ages of five and fifteen.
Our objective is to teach languages to children in an objective and enjoyable manner. The programs are of high-quality, and classes may be arranged for groups in schools, at CCLS, or at the student's residence (private classes).
Using multimedia technology, CCLS has developed programs that teach communication skills in an efficient manner, enabling children and young people to use the new language from the first day of class. Our teachers are specialists in teaching this age group. Classes are student-centered, and students learn to communicate in day-to-day situations in a dynamic and enjoyable way through the use of dialogues presented in videos, activities, games, songs, and didactic material appropriate for their age group.
For more information, contact us by telephone—305-529-CCLS (2257)—or by e-mail (marketing@cclscorp.com).